Visit Jeckells Chandlery in Oulton Broad for all your boating needs
Jeckells upholstery and covermakers has been established since 1832 and are still a family business who are proud to offer a personal service to each of their clients. You will find their chandlery positioned in the heart of Oulton Broad, over looking the entrance to the Broads National Park. With knowledgeable and friendly staff to help you with any boating questions and on hand to provide a wide range of handy stock, Jeckells will be able to help you enjoy your visit to Oulton Broad.
The Jeckells family is celebrating 175 years of business success at present and to see thier massive range of professional services make sure you visit the website.
Visit Website | Jeckells Chandlery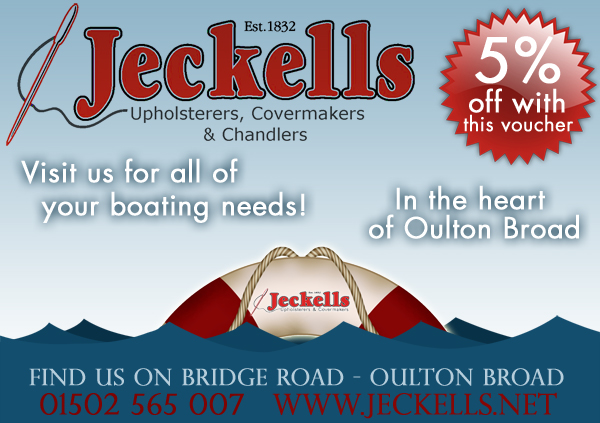 If you need advice or equipment for your boat Jeckells is your one-stop-shop